Solidaritätsaktion zum Prozessbeginn in London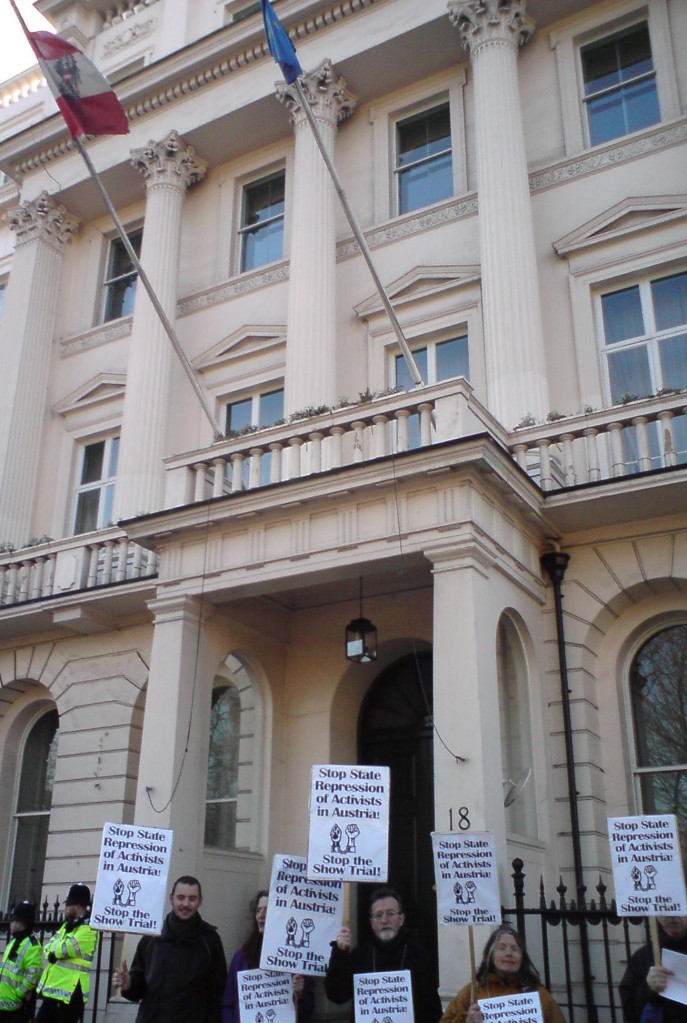 To show solidarity with the defendants at the opening of their trial in Austria we held a protest at the Austrian Embassy in London. When we arrived the police tried to move us away to a side street away from the building, but there was no justification for this, and after a long discussion it was agreed we could protest in front of the embassy.
We had placards calling for an end to repression and the show trial and gave out leaflets to passers by. We used a megaphone to let the people inside the embassy know that we are appalled at the way the Austrian government is treating its own citizens in using draconians laws to outlaw legitimate campaigning. At one point, two embassy staff were seen on the roof looking down at the protest, but they withdrew quickly when we saw them and called for them to answer for the actions of the Austrian government.
We intend to return to the embassy during the trial and to keep reminding the representatives of the Austrian government in London that the world is watching what happens in their country over the next few months.